Easy to use systems for Medium sized labs

Best for labs taking up medium sized research projects

Zebrafish research for customm specifications

About Zebrafish Housing Systems
Why it makes sense to adopt a Zebrafish Housing Systemn
With three decades of exponential growth in zebrafish research and its associated need for animal housing, commercial companies have emerged to fill the zebrafish housing need, and while some innovative ideas are present, the standard for zebrafish housing in the research lab is the rack and tank system, which may look like books on shelves in a library from a distance.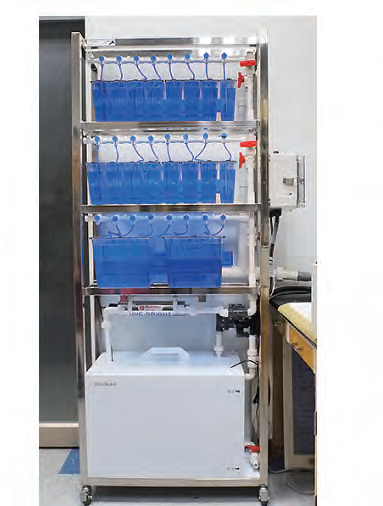 GENDANIO Portable ZHS systems
GENDANIO Portable Systems that allow maximum flexibility with purpose

Automated RAS system allows fish to be housed in stable environment with best care

System is built on years of learning and experience, giving complete system functionality best in class

Modern Design Allow Complete System to house more than 300 plus fishes to serve research needs of small lab.

Flexiblity of moving system allows the system to be transported or moved to a different location with ease and flexibility.

Benchtop – For Starter Labs
Benchtop Systems the perfect match for starter labs

Small is simple and easy, it allows any starter lab to take advantages of autmated ZHS

12 tanks of 1.5 Ltr and 6 tanks of 3.5 Ltr allow every funcationality that a single project requires

Light on budget it is the most afforable automated system to make every lab take a step into ZHS and Zebrafish Research

Moveit if you wish, from one table to another, it is flexible system that makes for a complete system within reach and budget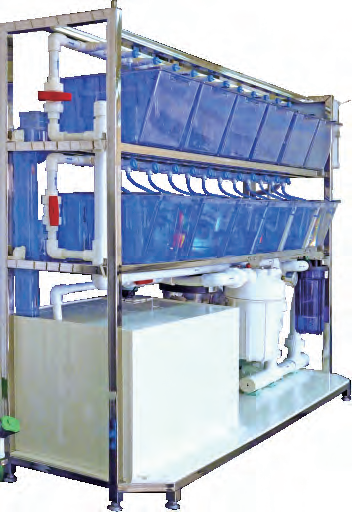 Gendanio Zebrafish Products
With a range of affordable zebrafish research products, take a look what we can offer

Connect with us on +91 7021918756, ask for a detailed brochure, price and options to adopt the zebrafish model